Online Dating VS Offline Dating Pros And Cons
Today I would like us to discuss the pros and cons of online dating and offline dating. In this article, we are going to compare both dating ideas and see what the difference is. when you look at online dating vs offline dating, you will find that there are some advantages and there are also some disadvantages.
Because these days, people are spending so much time on their devices, meaning computers, phones, iPad, etc, it's becoming very normal for people not only to socialize but they are finding love on those devices. I was listening to a podcast just recently, and it was a podcast by a sex therapist who expressed their concerns about sex and millennials.
The topic was how millennial are losing their ability to communicate verbally because they are just texting all day and using emojis, which means according to the sex therapist, the millennials are not going to have great sex life because they are not able to communicate clearly and verbally what they like sexually and what they don't like.
Anyway, Let's see Online dating vs offline dating which is better?
Let's start with good old fashion dating, where boy meets girl at a restaurant, bar, business meeting, you fill in the gap, the pros of meeting the old fashion way are, you are able to tell straight away if you really are attracted to the person, and you are able to tell if there is chemistry because they are right there oppose to seeing someone's picture online, which could be an old picture or a picture that has gone through many filters.
Meeting someone the old fashion way makes it easy for you to have a real connection, and move things slowly while meeting online makes things move very fast. Meeting the old fashion way means that maybe you live near each other and you are able to arrange dates, while meeting online could mean that you don't even live in the same country.
So Let's make a list here just so we can see the clear picture
Offline Dating Pros
1 Being able to tell if there are real connections and attractions.
2 You will be able to get your friend's opinions about the person because you can arrange a night out with your friends.
3 when time is right, Physical connection is possible, meaning you are able to touch and kiss each other among other things depending on how the relationship is going.
4 being able to tell if one is being truthful about their relationship status because you are probably able to swing by their house an announced.
Offline Dating Cons
1 You are limited and that makes it hard to meet new people especially if you live in a small town.
2 Not being able to ask the hard questions.
3 Not being able to tell if you are officially a couple, especially if you used to know each other or work together
4 very difficult to break up if you decide, you don't like how the relationship is going or you find out you are not really into the person.
5 having to deal with awkwardness after a breakup, like if you work together or have the same circle of friends.
And Now Let's Look At Online Dating, What Are The Pros And Cons?
Online Dating Pros
1 you are able to ask the hard questions because you are not sitting across the table from the person.
2 Able to connect with singles from all over the world, which gives you hires chances of finding love
3 being able to learn new things by talking to people from other countries.
4 large variety of dating sites to choose from depending on what you are looking for.
5 being able to filter through profiles and describe exactly what you are searching for, and also having tools to help you find that person.
Online Dating Cons
1 People lie, although you are able to express yourself freely and ask tough questions, it's not guaranteed that you will get truthful answers people will lie on dating sites about also most anything from their relationship status to their gender even they would lie about physique.
2 dating sites are not free, although most dating sites will let you create a free account, in order to really be able to find what you are looking for, you have to have the paid membership so you can have access to all the tools available.
3 scammers, when you are on dating sites, you have to think of it as being on a landmine field, you have to keep avoiding people who are just there to try and get into your bank account.
4 profile pictures are probably fake, and even when you face time or use other video chat, they are probably using filters and you might get a shock when you finally meet in person.
5 it can get expensive especially if you meet someone who lives in a different country because of flight tickets and maybe visa applications.
So there you have it, that is our list of pros and cons of online dating and offline dating.
To be honest, both kinds of dating have the risk factor and its really up to you to decide which route you want to take but, I would suggest that you try both methods, hey, its best to broaden your rich especially if you are in the over 40s club. Just keep your options open.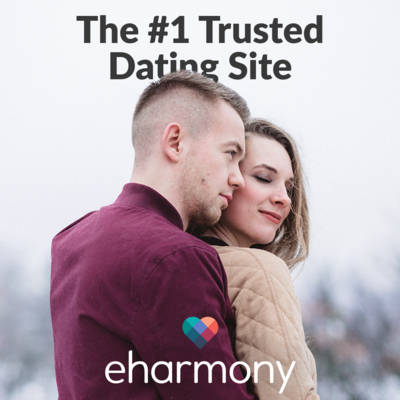 If you end up meeting someone the old fashion way, then just delete your profile and move on with your life, but don't forget to inform whomever you ve been talking to online that you have met someone and you are getting off the dating site, don't ghost people, that is just terrible, it leaves people wondering what happened to you, whether you are alive or dead. Seriously, don't ghost people, remember there is a real breathing human being at the other end of the internet.
Conclusion
Despite singles having so many options to connect with each other, people are still struggling to find love and that is why I decided to give you a list of pros and cons of both old fashion dating and online dating so you can be well-informed and decide how you want to proceed in your search for love.
Although online dating can get frustrating, it can also be a lot of fun, so don't be afraid to dive into the world of meeting people on the internet, The thing is, even if you don't join a dating site, people are meeting on social media and falling in love too so just as I mentioned before, keep your options open 🙂
Thank you so much for your time. I would like to hear your opinions on the comment section so drop me a line or two, have you done online dating? if so which one would you say is better, online dating or offline dating?
Thank you for reading and commenting
Rose